Sophie Day is Professor of Anthropology at Goldsmiths, University of London (https://www.gold.ac.uk/anthropology/staff/s-day/) and Visiting Professor in the School of Public Health, Imperial College London. She teaches the anthropology of health at both universities and will advise on social aspects of health promotion and the prevention of ill-health in the NGHRU project, including support for fieldworkers.
Professor Day trained at Cambridge University, Stanford University, Ca., USA and the London School of Economic and Political Sciences, where she completed an anthropology PhD about Ladakh, North India. She has returned recently to research in Ladakh with British Academy support to digitalise images and make them more widely available, including an exhibition in Ladakh.
She holds an honorary chair at Imperial College London where she founded the
Patient Experience Research Centre with Professor Ward in 2011, and continues to work in the centre with support from the Imperial NIHR BRC (http://www.imperial.ac.uk/patient-experience-research-centre/about-us/). Professors Day and Ward have collaborated since the 1980s, initially on sex work and HIV risk through which they founded and directed the Praed Street Project. Day's On the Game: Women and Sex Work (London, Pluto Press, 2007) was awarded the Eileen Basker Prize by the American Anthropological Association and the Wellcome Medal for Anthropology as Applied to Medical Problems.
From 2018-2022, she will be collaborating with Professors Celia Lury, Warwick University and Helen Ward in a medical humanities project on personalisation, People Like You, supported by the Wellcome Trust. This work develops material from an earlier collaboration on biosensing with Professor Lury, supported by Intel Research.
Imperial College London, UK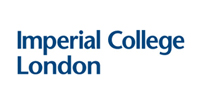 Imperial College London is one of the world's leading science-focused universities, committed to making advances in research and education for the benefit of society. Multi-cultural, global in outlook and reach, Imperial consistently achieves high ranking nationally and internationally. The College has a strong record stablishing partnership with other global institutions where synergies and opportunities exist. ICL's mission is to achieve enduring excellence in research and education in science, engineering, medicine and business for the benefit of society and to develop the next generation of researchers, scientists, engineers and academics.