Dr Vinitaa Jha is the Executive Vice President-Research & Academics at Max Healthcare, one of India's leading private healthcare providers. She has extensive experience working in the hospital & in the healthcare industry.
Along with being skilled in healthcare consulting, healthcare information technology, and healthcare management, Vinitaa has a successful track record of leading health research across 17 hospitals of the Max Healthcare network. She is currently involved in: designing and implementing research studies, generating high-quality scientific output, establishing global health partnerships, managing national & international research funding along with advancing medical capabilities of students through the successful running of ~200 courses with over 1000 students at Max Healthcare and it's network group of hospitals.
In this Programme, Vinitaa will act as Principal Investigator, India North working on NCD surveillance, generating robust data on risk relationships and the implementation and evaluation of health systems strengthening intervention projects.
Max Healthcare, India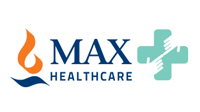 Max Healthcare, delivers international class healthcare with a total service focus, by creating an institution committed to the highest standards of medical and service excellence, patient care, scientific knowledge, and medical research. Max Super Speciality Hospital, Saket (a Unit of Devki Devi foundation) is one of the premier names in the healthcare world. Max Healthcare is a network of 15 hospitals in India with over 2300 beds that offer treatment across 29 specialties such as Cardiology, Oncology, Neurosciences, Endocrinology, Diabetes and Metabolism, Obstetrics and Gynaecology.".