I am a practicing physician and endocrinologist and my medical career spans over two decades. I am primarily a doctor and research was never my forte. It was Professor Faisal Masud, an esteemed endocrinologist, whom I shadowed, who made me understand the direct impact medical translational research has on the patients. With this in mind, I enrolled myself in PhD programme. My aim is to work on a diabetes-related project with the hope and optimism that the disease that I am working with on a daily basis may one day be cured.
King Edward Medical University, Pakistan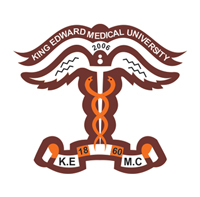 King Edward Medical University (KEMU), formerly known as King Edward Medical College, was established in 1860 as Lahore Medical School. It is the oldest and most prestigious medical institute in Pakistan, producing highly competent medical graduates for more than 150 years. It was elevated to the rank of University in 2006. In addition to undergraduate programs, it provides more than 50 post-graduate training programs. Several big hospitals are attached with King Edward Medical University including Mayo Hospital Lahore, lady Aitcheson Hospital and Lady Wallington Hospital which are situated in the heart of Lahore city.
Services Institute of Medical Science, Pakistan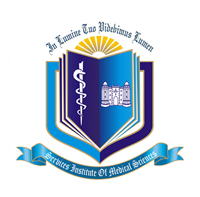 Established in 2003, Services Institute of Medical Sciences (SIMS) is a tertiary level Medical School located in Lahore, Pakistan. It is affiliated with the Services Hospital Lahore (SHL), which is a teaching hospital with a 1500 beds capacity. SIMS offers a range of MS, MD, MCPS and FCPS programmes.
The Department of Medical Education & Research, within SIMS, receives students and researchers from national and international organisations providing an enabling environment and access to its research friendly administration, active Institutional Review Board, electronic medical records, ISO certified laboratories, publication department and a digital research library.