Ananya Gupta is Project Manager, Clinical Research at Max Healthcare. She will be responsible for the operations and coordination of the unit's projects and activities in North India. Ananya did her undergraduate in Biology; Neuroscience from Pennsylvania State University. She has over five years of project management experience in health, education, social development and capacity building, specializing in strategic partnerships and outreach.
Ananya's research experience include studying the effect of nanoparticles on neuroblastoma cells and mutations in the FIE gene. Currently, her research interests are in global health innovation, chronic disease management and determinants of health-related behaviour.
Max Healthcare, India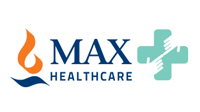 Max Healthcare, delivers international class healthcare with a total service focus, by creating an institution committed to the highest standards of medical and service excellence, patient care, scientific knowledge, and medical research. Max Super Speciality Hospital, Saket (a Unit of Devki Devi foundation) is one of the premier names in the healthcare world. Max Healthcare is a network of 15 hospitals in India with over 2300 beds that offer treatment across 29 specialties such as Cardiology, Oncology, Neurosciences, Endocrinology, Diabetes and Metabolism, Obstetrics and Gynaecology.".
Imperial College London, UK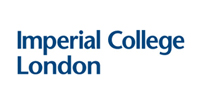 Imperial College London is one of the world's leading science-focused universities, committed to making advances in research and education for the benefit of society. Multi-cultural, global in outlook and reach, Imperial consistently achieves high ranking nationally and internationally. The College has a strong record stablishing partnership with other global institutions where synergies and opportunities exist. ICL's mission is to achieve enduring excellence in research and education in science, engineering, medicine and business for the benefit of society and to develop the next generation of researchers, scientists, engineers and academics.