Dr.Prasad Katulanda is Senior Lecturer in Medicine, at University of Colombo, and Honorary Consultant Endocrinologist at the National Hospital of Sri Lanka. Prasad has a MBBS from University of Colombo, Sri Lanka, a MD from the Postgraduate Institute in Medicine, Sri Lanka and a DPhil (Diabetic Medicine) from University of Oxford, UK. Prasad research portfolio includes the Sri Lanka Young Diabetes Study (SLYDS), Sri Lanka Diabetes and Cardiovascular Study (SLDCS) and, currently, he is the Principal Investigator of Sri Lanka NCD Survey (SLNCDS), PROGRESS Study and iHealth-T2D, an European Commission funded project.
Some of Dr Katulanda's research interests are: epidemiological research on diabetes, cardiovascular disease and other chronic non-communicable diseases (NCDs) and risk factors, amongst South Asian population; intervention models to reduce the burden of diabetes and chronic NCDs in South Asia; genetic aetiology of diabetes and CVD in South Asians. As part of the GHRU, Prasad is leading the surveillance project, front line health workers project and digital interventions project in Sri Lanka and he is also member of the Steering Committee.
University of Colombo, Sri Lanka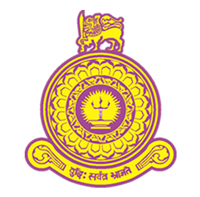 The University of Colombo (UoC) is a public research university located primarily in Colombo, Sri Lanka. It is the oldest institution of higher education in Sri Lanka. It specialises in the fields of natural, social, and applied sciences, mathematics, computer sciences and law. UoC was founded in 1921 as University College Colombo, affiliated to the University of London. The university traces its roots to 1870, when the Ceylon Medical School was established. It is ranked among the top 10 universities in South Asia.