Anuradhani Kasturiratne, MBBS, MD, is a Senior Lecturer at the Faculty of Medicine, University of Kelaniya, Sri Lanka. She is a Specialist in Community Medicine and heads the Department of Public Health and the Research Support Centre of the Faculty of Medicine.
Anuradhani has extensive experience in planning and implementing community based interventional research in Sri Lanka. She has established successful collaborations with the national and regional health systems to support community based research. She is a lead investigator in an on-going community based cohort study initiated in 2007 in the Ragama Medical Officer of Health area and two international multi-centre trials on prevention and control of NCD.
In the NGHRU, Anuradhani will be one of the co-site PIs in Sri Lanka and will be contributing as a lead investigator in the project on complex interventions at population level to prevent NCDs.
Profile to University of Kelaniya at www.kln.ac.lk
www.researchgate.net/profile/Anuradhani_Kasturiratne
University of Kelaniya, Sri Lanka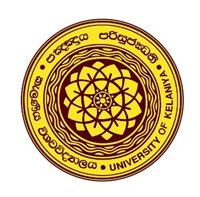 Established in 1959, the University of Kelaniya is a leading state university in Sri Lanka, organised in six Faculties and 44 departments that deliver higher education to approximately 38,000 students. The Faculty of Medicine, established in 1991, is situated in Ragama. The Faculty's main clinical training centre is the Colombo North Teaching Hospital, one of the largest teaching hospitals in Sri Lanka. The Faculty of Medicine aspires to be an internationally recognised institution of higher education in a culture of excellence and integrity that helps generating and disseminating knowledge.