Dr. Swati Waghdhare Pandit is enrolled in the Ph.D. programme at Amity University, Noida, India.
She is a Consultant at the Institute of Endocrinology, Diabetes, and Metabolism at Max Hospital Saket, New Delhi, India. Dr. Swati has over 10 years of experience in Diabetes and Endocrinology and has been associated with Max Healthcare since 2010.
Her Almater is Mahatma Gandhi Institute of Medical Sciences, Sewagram, Maharashtra (MGIMS). She obtained her MBBS in 2005, followed by 2 years of Rural Services at Gujrat, where she has worked closely with the low resource rural health sector. She was also involved in several Community Health programmes. After returning to MGIMS, she completed her MD in Internal Medicine in 2010. She also obtained a Diploma in Endocrinology from the University of New South Wales (UK) in 2015 and a Diploma in Diabetes from John Hopkins University (USA) in 2017. She has been conferred with the prestigious Fellowship of the Royal College of Physicians (FRCP), Edinburgh in 2019. She has been teaching and guiding several graduate and postgraduate students in their research projects.
She has published 20 papers in national and international peer-reviewed journals. She is the co-Investigator of North India, in the surveillance project of GHRU of Diabetes and Cardiovascular Diseases in South Asia.
Max Healthcare, India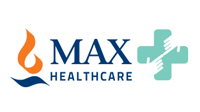 Max Healthcare, delivers international class healthcare with a total service focus, by creating an institution committed to the highest standards of medical and service excellence, patient care, scientific knowledge, and medical research. Max Super Speciality Hospital, Saket (a Unit of Devki Devi foundation) is one of the premier names in the healthcare world. Max Healthcare is a network of 15 hospitals in India with over 2300 beds that offer treatment across 29 specialties such as Cardiology, Oncology, Neurosciences, Endocrinology, Diabetes and Metabolism, Obstetrics and Gynaecology.".
Amity University, Noida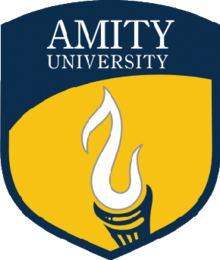 Amity University (KEMU), is India's leading research and innovation driven private university. It has 11 high-tech campuses spread over 4.5 million sq. ft. of built up area. It was established in 2005 by an Act of the State Legislature of Uttar Pradesh. The university is a part of Amity education group. It was accredited by the National Accreditation and Assessment Council (NAAC) with grade 'A+' in 2018.
Amity also offers tele-education in all 53 Pan-African nations through a Govt. of India Project. The unique Mentor-Mentee Concept at Amity ensures a constant interaction between the faculty and the students. A faculty member is assigned to a group of 5-6 students to counsel them on their academic and personal concerns. Their experience will help you gain the confidence and skills you need to be a corporate success.