Aarthi G R is enrolled in the Ph.D. programme at the SRM University, Chennai, India.
She is a Public Health researcher who holds the post of Project Manager in the Department of Research Operation at Madras Diabetes Research Foundation (MDRF). She manages the data collection team and also takes care of the other research activities. Aarthi holds an MPH, specialized in Health Management, and a BA in Physiotherapy from SRM University, Tamil Nadu, India.
Aarthi is very interested in the applications and techniques that intertwine health care delivery with information technology in the field of non-communicable diseases. She envisions that this program will provide her a good platform to acquire knowledge and the necessary professional expertise. She believes that this would be a noteworthy exposure in her career path.
Madras Diabetes Research Foundation, India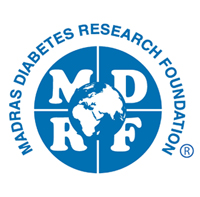 Madras Diabetes Research Foundation (MDRF), a unique 100% non-profit foundation, is an outstanding research centre established in 1996 in Chennai, South India. It is committed to research on diabetes and other non-communicable diseases utilizing the most advanced technology available. MDRF is designated as ICMR Centre for Advanced Research on diabetes and, a WHO collaborating Centre for Non-Communicable Disease, Prevention and Control. The foundation performs state-of-the-art clinical and biochemical techniques and computing skills making it one of the most advanced centers for diabetes research in Asia.
SRM Institute of Science and Technology, Chennai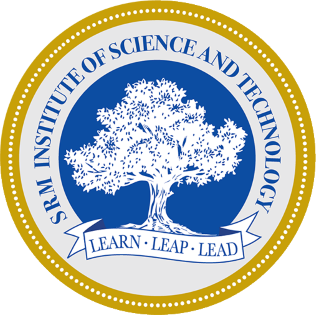 SRM Institute of Science and Technology, (formerly known as SRM University) is one of the top ranking universities in India with over 38,000 students and more than 2600 faculty across all the campus, offering a wide range of undergraduate, postgraduate and doctoral programs in Engineering, Management, Medicine and Health sciences, and Science and Humanities. 80% of the students at SRM are from outside Tamil Nadu, with students from Europe, China and other countries.
SRM IST has been accredited by NAAC with the Highest 'A++' Grade in the year 2018, valid for the next 5 years. SRM IST is placed in A category by MHRD.  It is spanned over 600 acres replete with a variety of facilities, State-of-the-art labs, libraries, Wi-Fi, knowledge centre, 4000 capacity AC auditorium, 100 online smart classrooms, Hostels with premium facilities, endless convenience on campus including ATM's, bookstores, dining options, cafeterias, prayer halls, gym and more.