Prof Marisa Miraldo is Professor of Health Economics at Imperial College Business School. Marisa holds a PhD in economics from York University, a MSc in Economics and Finance from Universitat Pompeu Fabra, a Master of Arts in Economics from Université Catholique de Louvain and a first degree in economics from Universidade Católica Portuguesa.
Marisa has a track record in leading multidisciplinary research in health economics and policy. Her expertise is on the economics and policy of innovation, the impact of policies on organisational performance and the behavioural determinants of decision making including health risky behaviour.
She currently leads the Health Research stream at the KPMG Data Analytics Centre, as well as a Health Foundation funded research program on the determinants of the adoption of innovation for chronic conditions such as cancer and cardiovascular disease.
Marisa is currently involved in several research projects such as the "Network and competition effects in the diffusion of innovation in the NHS", funded by the Health Foundation and "HEARTS" funded by AHRC.
For the GHRU, Marisa will be leading the design, implementation and evaluation of behavioural interventions to mitigate health risky behaviour and she is member of the Steering Committee for Health Economics and Policy.
Imperial College London, UK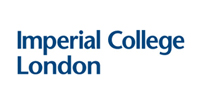 Imperial College London is one of the world's leading science-focused universities, committed to making advances in research and education for the benefit of society. Multi-cultural, global in outlook and reach, Imperial consistently achieves high ranking nationally and internationally. The College has a strong record stablishing partnership with other global institutions where synergies and opportunities exist. ICL's mission is to achieve enduring excellence in research and education in science, engineering, medicine and business for the benefit of society and to develop the next generation of researchers, scientists, engineers and academics.