Lathika Athauda, MBBS, Dip M, MPH, PhD is a senior lecturer in Public Health at the Faculty of Medicine, University if Kelaniya. Along with her medical degree, Lathika is also obtained a Postgraduate Diploma in Marketing at the Charted Institute of Marketing, UK. Her PhD was obtained from the University of Auckland where she studied the influence of the alcohol marketing policy environment on adolescent drinking in Sri Lanka.
Along with teaching Public Health and supervising medical and allied health undergraduates, she is the course coordinator of the Master of Public Health Program at the University of Kelaniya. Lathika's research experience includes tobacco and alcohol policy research and social media influence on health-related issues. She has been involved in mixed methods research projects and has a special interest in qualitative research and health policy.
She extends her services at the GHRU as the secretary to the training committee.
Research Gate:
https://www.researchgate.net/profile/Lathika-Athauda
University of Kelaniya, Sri Lanka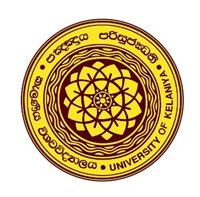 Established in 1959, the University of Kelaniya is a leading state university in Sri Lanka, organised in six Faculties and 44 departments that deliver higher education to approximately 38,000 students. The Faculty of Medicine, established in 1991, is situated in Ragama. The Faculty's main clinical training centre is the Colombo North Teaching Hospital, one of the largest teaching hospitals in Sri Lanka. The Faculty of Medicine aspires to be an internationally recognised institution of higher education in a culture of excellence and integrity that helps generating and disseminating knowledge.