Professor Gary Frost is Professor of Nutrition and Dietetics at Imperial College London. Gary has a Bsc Nutrition and Dietetics from Leeds University and a PhD in Nutrition from the University of London. Professor Frost has an international reputation of his work in dietary carbohydrate, nutrition and diabetes and obesity. Professor Frost has worked in several research projects, namely in projects looking at the role of dietary carbohydrates on appetite regulation, insulin resistances and lipid metabolism in particular the glycaemic index as a model of the physiological effects of carbohydrates. Gary and his team were the first to demonstrate the impact of low glycaemic diets on adipocyte metabolism. More recently in partnership with Professor Jimmy Bell they have used MRI, MRS and fMRI to take an integrative physiological approach to investigating the role of dietary carbohydrates on body composition and appetite regulation. Some of this work has been presented in abstract form and demonstrates for the first time central effects of fermentable carbohydrates on appetite centres in the hypothalamus. Additionally, Gary and his team have recently demonstrated the efficacy of an intensive weight management system based on behavioural change on long term weight loss. They have a major interest in understanding how nutrients and eating patterns effect. Some of Professor Frost's research interests are primary prevention on non-communicable disease and nutritional management of obesity and diabetes. Professor Frost has a diverse research portfolio and he is currently involved in projects funded by the BBSRC, NIHR EME, MRC and ERC. Professor Frost is the Lead for Community-wide 'complex' interventions.
Imperial College London, UK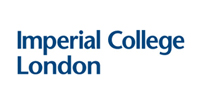 Imperial College London is one of the world's leading science-focused universities, committed to making advances in research and education for the benefit of society. Multi-cultural, global in outlook and reach, Imperial consistently achieves high ranking nationally and internationally. The College has a strong record stablishing partnership with other global institutions where synergies and opportunities exist. ICL's mission is to achieve enduring excellence in research and education in science, engineering, medicine and business for the benefit of society and to develop the next generation of researchers, scientists, engineers and academics.