T.S. Mehreen Begum is enrolled in the 1 Year Master's program in Epidemiology at Imperial College London.
Before moving to London, Mehreen was a Researcher in the Department of Translational Research at Madras Diabetes Research Foundation (MDRF), since 2012. She holds a MSc and M.Phil in Food Science and Nutrition from Avinashilingam University, Coimbatore, Tamil Nadu, India and has recently completed her PhD. Her Doctorate dissertation is on 'Assessment of risk factors associated with obesity in adolescents and effect of school-based pilot intervention in reducing adolescent obesity'.
Her prime research interest centers on the prevention of childhood and adolescent diabesity. Parallel to her research career, Mehreen has also been involved in teaching Postgraduate students of Indira Gandhi National Open University (IGNOU), Delhi; an organization that facilitates higher education through distance learning mode.
Mehreen is interested in the application of computational, statistical, and mathematical techniques to understand the spread of non-communicable diseases and to assess the cost-effectiveness of epidemiologic interventions.
Madras Diabetes Research Foundation, India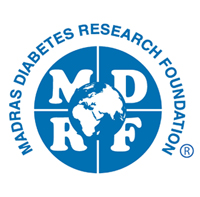 Madras Diabetes Research Foundation (MDRF), a unique 100% non-profit foundation, is an outstanding research centre established in 1996 in Chennai, South India. It is committed to research on diabetes and other non-communicable diseases utilizing the most advanced technology available. MDRF is designated as ICMR Centre for Advanced Research on diabetes and, a WHO collaborating Centre for Non-Communicable Disease, Prevention and Control. The foundation performs state-of-the-art clinical and biochemical techniques and computing skills making it one of the most advanced centers for diabetes research in Asia.
Imperial College London, UK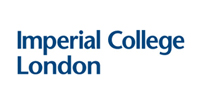 Imperial College London is one of the world's leading science-focused universities, committed to making advances in research and education for the benefit of society. Multi-cultural, global in outlook and reach, Imperial consistently achieves high ranking nationally and internationally. The College has a strong record stablishing partnership with other global institutions where synergies and opportunities exist. ICL's mission is to achieve enduring excellence in research and education in science, engineering, medicine and business for the benefit of society and to develop the next generation of researchers, scientists, engineers and academics.