Dr. Ipsita Sutradhar is enrolled in the 1 year MSc Epidemiology at Imperial College London.
Prior to being a NIHR trainee, Ipsita worked as a Research Fellow at BRAC James P. Grant School of Public Health (BRAC JPGSPH), Bangladesh, for over 3 years. There she was responsible for supporting the design and implementation of public health research projects adopting both quantitative and qualitative approaches, to analyze data as well as to write project reports and scientific articles for publishing in international peer-reviewed journals.
Before starting her career as a Public Health researcher at BRAC JPGSPH, she completed her MPH, at BRAC JPGSPH and her Bachelor's degree (Bachelor of Medicine and Bachelor of Surgery) from Dhaka Medical College, in 2016 and 2012 respectively.
Ipsita's interests embrace Epidemiology of Non-communicable Diseases (NCDs), particularly diabetes, cardiovascular diseases, and cancers along with Implementation Research in prevention and control of NCDs considering the huge burden these diseases pose to the health systems of Bangladesh and other lower-middle income countries (LMICs). Following the current MSc in Epidemiology, Ipsita plans to pursue a PhD program on the 'Genetic Epidemiology of NCDs' and dedicate her career in identifying genetic risk factors of high prevalence of NCDs in Bangladesh and other South Asian countries.
BRAC University, Bangladesh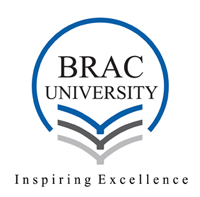 BRAC James P Grant School of Public Health was founded in 2004 in Dhaka, Bangladesh to address the unmet public health challenges particular to Asia, Africa and South America. The School is at BRAC University, a premier higher education and development research institution. The School applies an interdisciplinary integration of Education, Training, Research and Advocacy to diverse health challenges such as, Maternal & Reproductive Health, Nutrition, Gender Equity, Sanitation, Non-communicable Diseases, Urbanisation and Climate Change, and also focuses on implementation research.
Imperial College London, UK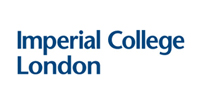 Imperial College London is one of the world's leading science-focused universities, committed to making advances in research and education for the benefit of society. Multi-cultural, global in outlook and reach, Imperial consistently achieves high ranking nationally and internationally. The College has a strong record stablishing partnership with other global institutions where synergies and opportunities exist. ICL's mission is to achieve enduring excellence in research and education in science, engineering, medicine and business for the benefit of society and to develop the next generation of researchers, scientists, engineers and academics.