Seyed Shahmy, is the Research Operations Manager of University of Colombo, Sri Lanka. He holds a basic degree in Pharmacy, a Masters in Biostatistics and additional qualifications in clinical research. Shahmy has received a number of International and National Awards, such as Presidential Awards for highly rated scientific publications in 2015, 2016, 2017, 2018, National Research Council Merit awards for 2012-2014 and a number of International Travel grants from 2010-2017 to present research findings.
Shahmy has over 12 years work experience in Business Operations in a multi-centre clinical research group and extensive experiences in research implementation and monitoring in the poor resource settings.
His research interests include Pharmacokinetics, Epidemiology, Data modelling and Cluster RCT educational interventions.
www.researchgate.net/profile/Seyed_Shahmy
www.linkedin.com/in/seyed-shahmy-10a67118
University of Colombo, Sri Lanka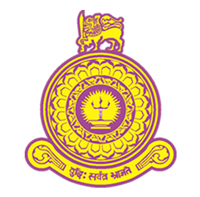 The University of Colombo (UoC) is a public research university located primarily in Colombo, Sri Lanka. It is the oldest institution of higher education in Sri Lanka. It specialises in the fields of natural, social, and applied sciences, mathematics, computer sciences and law. UoC was founded in 1921 as University College Colombo, affiliated to the University of London. The university traces its roots to 1870, when the Ceylon Medical School was established. It is ranked among the top 10 universities in South Asia.