Prof Saira Afzal is Chairperson and Head of Department at Community Medicine, Faculty of Public Health in King Edward Medical University, Lahore.
Professor Afzal graduated from King Edward Medical College and completed her specialization in Internal Medicine from College of Physicians and Surgeons Pakistan. She completed her M.Phil and PhD in Public Health from King Edward Medical University. She is a Faculty Member of College of Physicians and Surgeons Lahore Pakistan and King Edward Medical University Lahore. Professor Afzal is certified in Research Methodology from WHO and in Curriculum development from Johns Hopkins, US. She is also editor of an indexed and well reputed research journal "Annals of King Edward Medical University, Lahore".
Saira has published more than 50 research papers in national and international medical journals. Her research interests include epidemiology, preventive medicine, health education, curriculum development, environmental health, occupational health, and maternal and child health.
She has provided technical consultations to international organisations such as UNICEF and has worked as Public Health Expert in Research Project Global Real Time Infectious Diseases Surveillance in collaboration with Purdue University USA. She has also contributed in pretesting, training, post testing, planning, evaluation, monitoring and audit of Projects (Helping Baby Survive, Helping Baby Breathe) especially designed for rural areas and vulnerable populations.
Additionally, Prof Afzal has worked as consultant and Public Health Expert in Project for System Oriented Health Improvement and Promotion (SOHIP Project). She is also a focal person in Project Responsible Citizenship and Community Services at King Edward Medical University.
Currently, Saira is working on "Assessment of obesity and its risk factors among elementary and high school going children in an urban community" research project and collaborates with Planning and Management Unit as Public Health Expert for Punjab Public Health Agency (PPHA). She is also involved in teaching and training undergraduate students and supervising postgraduate students.
Professor Afzal is contributing as an epidemiologist and expert in Public Health and Community Medicine in NGHRU project.
Researchgate www.researchgate.net/profile/Saira_Afzal
King Edward Medical University, Pakistan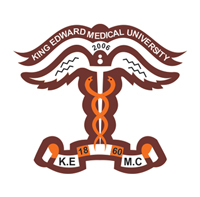 King Edward Medical University (KEMU), formerly known as King Edward Medical College, was established in 1860 as Lahore Medical School. It is the oldest and most prestigious medical institute in Pakistan, producing highly competent medical graduates for more than 150 years. It was elevated to the rank of University in 2006. In addition to undergraduate programs, it provides more than 50 post-graduate training programs. Several big hospitals are attached with King Edward Medical University including Mayo Hospital Lahore, lady Aitcheson Hospital and Lady Wallington Hospital which are situated in the heart of Lahore city.