Ninha Silva is a Project Manager at Imperial College London, with over 6 years experience coordinating and managing international research projects. Ninha holds a BA in Journalism (University of Coimbra, Portugal), a MA in International Relations and Democratic Politics ( University of Westminster, UK) and a MSc Public Health (London School of Hygiene and Tropical Medicine, UK).
Ninha has managed several research projects, such as Epi-Migrant and iHealth-T2D, both European Commission funded projects. Within the GHRU, her role includes facilitating effective communication between and across partners in Bangladesh, India, Pakistan and Sri Lanka and supporting capacity building in these countries.
Ninha's research interests include women's health, health systems strengthening and health services research.
Twitter: @Ninha_Wnurinham
Linkedin: uk.linkedin.com/in/ninha-silva-9b107635
Imperial College London, UK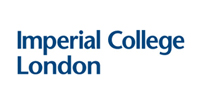 Imperial College London is one of the world's leading science-focused universities, committed to making advances in research and education for the benefit of society. Multi-cultural, global in outlook and reach, Imperial consistently achieves high ranking nationally and internationally. The College has a strong record stablishing partnership with other global institutions where synergies and opportunities exist. ICL's mission is to achieve enduring excellence in research and education in science, engineering, medicine and business for the benefit of society and to develop the next generation of researchers, scientists, engineers and academics.