Professor Malabika Sarker, is the Director of Research & Lead Center of Excellence for Science of Implementation and Scale Up at BRAC James P Grant School of Public Health at BRAC University in Dhaka, Bangladesh. Professor Sarker is a physician with a Master's in Public Health from Harvard University, USA, and Doctorate from Heidelberg University, Germany.  She has worked in several Sub-Saharan African countries, published in international peer-reviewed journals, authored chapters and monograph. Currently, Prof Sarker is conducting several intervention and implementation research using mixed methods.
As lead investigator of NGHRU in Bangladesh, Prof Sarker will be responsible for overseeing the implementation of the relevant work packages, for coordination among the partners, timely submission of the deliverables and will actively contribute towards the methodology development, analysis and knowledge translation.
Linkedin www.linkedin.com/in/malabika-sarker-8a83b514
Research gate www.researchgate.net/profile/Malabika_Sarker
BRAC University, Bangladesh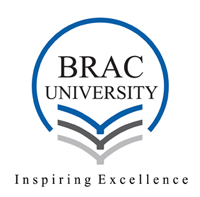 BRAC James P Grant School of Public Health was founded in 2004 in Dhaka, Bangladesh to address the unmet public health challenges particular to Asia, Africa and South America. The School is at BRAC University, a premier higher education and development research institution. The School applies an interdisciplinary integration of Education, Training, Research and Advocacy to diverse health challenges such as, Maternal & Reproductive Health, Nutrition, Gender Equity, Sanitation, Non-communicable Diseases, Urbanisation and Climate Change, and also focuses on implementation research.